And I, I took the long way home.
4pm, lotsa good stuff done during the day. It's good when long standing plans finally come together in a couple of days of intense development. But it's 60 degrees out and sunny. Good time for a ride. So I went home, via Seward park and the Arboretum.
Up and over the hill, down madison, and up the lake. It's a ride I do often, but not often enough when the cherry trees are in bloom. There's one street lined on both sides by pink blossoms in bloom, the scent is like walking into a tasteful perfume store. And the visuals.
Everyone in Seattle with any appreciation of the spring time should get out in the next week or so while the cherry trees are at their peak. Try walking down 26th Ave Ne, in the 1900 block. The quad at the UW. The arboretum.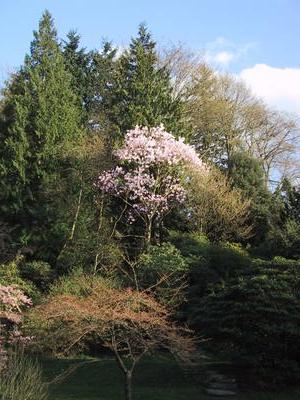 No comments