Saw the Mariners last night, third base side, 4th row. Pretty good tickets. And what's even better, it's the first live game in the last 5 years that I've seen that the Mariners have won. I don't go often, and it seems like I always see the opposing team's ace.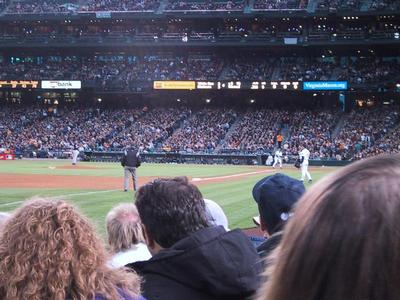 But when the Mariners are 30-9 the odds get a little better on seeing a win. They had it all, Hitting, Running, Fielding, Clutch hitting, Pitching. Even Norm Charleton came in, pitched three pitches and got 2 outs to get out of the inning.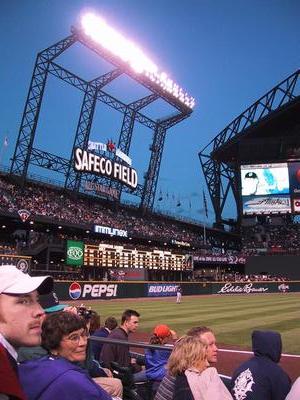 All the runs came with 2 outs. David Bell hits at the bottom of the order, fouls off 10 pitches before getting a single up the middle.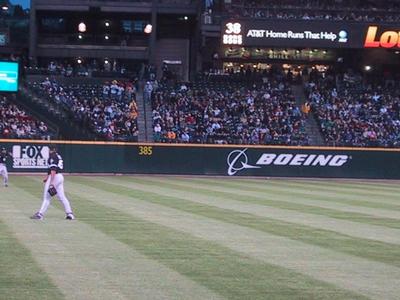 There were sacrifice bunts, sac flies, and fielder's choice plays to move the runners forward. This is not the Mariners of the last few years. Runners get on, and a single scores them. 7 runs last night, and nothing bigger than a double.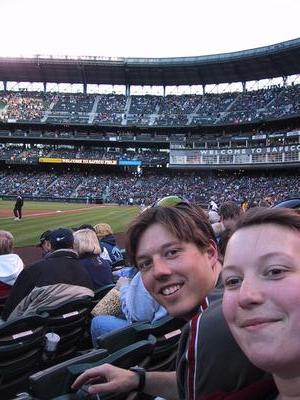 Last few years were runners on base, waiting for a homer. And they'd still be waiting at three outs.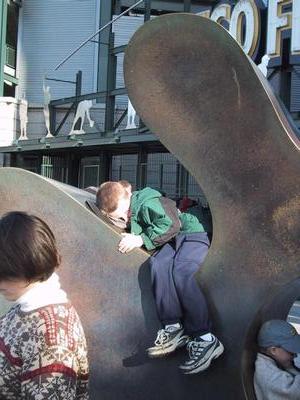 Sorry Dave, but the Mariners are the complete package right now. They even have a philosophy, somewhere between "Don't let the door hit you on the way out" and "See you in game 163". Super-Stars? Who needs them?
No comments