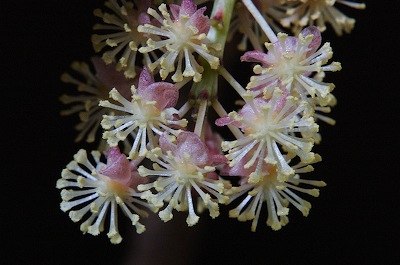 A little late for the 4th, but I only noticed these today. These are the flowers from the croton plant in the kitchen, something that barely survives as a houseplant in this climate but is tree sized in Cozumel. Each burst is about 1/4″ across.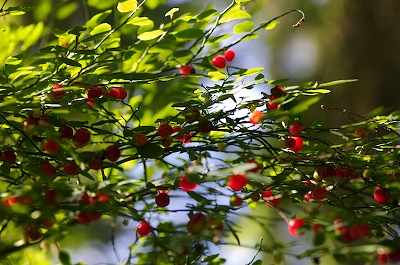 Along with the salmonberries that I've pictured here before, we've got huckleberries. I think these have a more complex flavor, if not a bit tart. We've got at least 4 bushes, one of them is a good 10 feet tall and loaded with fruit. This particular one, Vaccinium parvifolium is a relative of the blueberry, native to the pacific northwest, and historically used by the Native tribes. I'm thinking of a huckleberry/chocolate ganache, but I may just be tempted to just lightly crush them and sprinkle over ice cream.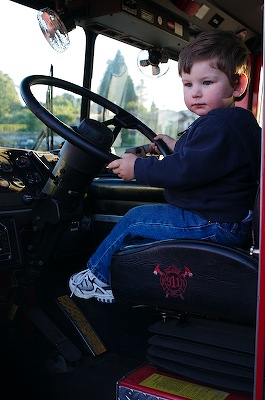 And a 4th of July roundup, we didn't actually stick around for the fireworks due to a stiff, cold, onshore breeze but we did stay long enough for Ben to have a few turns in the firetruck.
No comments