Rule #1 of blog meetup is that you _must_ blog about blog meetup.
We answered questions. Silly questions. Answered thusly. IF I were successful and had 5000 readers, I would change my posting patterns to include more cat pictures, since what this world really needs is more cat pictures on blogs.
So to promote the idea that I have a successful blog:

Rule #2 There's something about peeps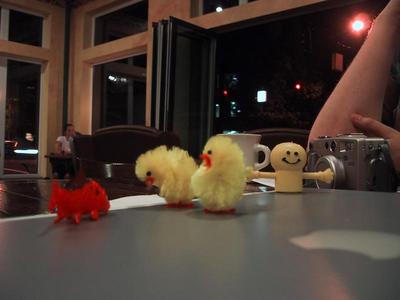 Rule #3 Some toys should run for Governor

Rule #4 Keep the silly string inside so there's enough light to photograph it.
No comments